OUR AIM:
BE AT THE CUTTING EDGE OF RESEARCH IN ORDER TO CREATE AND CONTINUOUSLY IMPROVE THE PRODUCTS AND SERVICES WE DESIGN AND THUS KEEP ONE STEP AHEAD.
Innovation and continuous improvement are at the heart of our development
Thanks to over 20 years' experience in several sectors of activity, we can identify and respond to the changes in various markets.
Ecological footprint, the safety of installations, design, compliance with standards and connectivity, new eating habits… every technical feature of the installations we produce is studied with the greatest of care, for maximum optimization and unequalled comfort of use.
In order to always stay ahead, and to find ever more innovative digital solutions, 10% of the Group's annual turnover is devoted to Research and Development activities.
Continuous improvement and innovation are part of our DNA.
We are therefore constantly improving our offer and anticipating the changes in legislation or the future needs of our clients. This allows us to maintain the pioneer spirit that defines us and to be able to offer our clients an advanced innovation over the market.
We guarantee the development of the most advanced nebulization and fogging technologies to date.
FIELDS OF ACTIVITY FOR OUR R&D CENTRE
Mechanical design, Mechatronics, Eco-design
Thermodynamics, Aeraulics
Our R&D centre comprises a multidisciplinary team who collaborate and create partnerships with companies in varied fields such as the distribution of fresh foods, medicine, automobiles, etc.
These partnerships aim at improving and optimizing existing concepts or developing new technologies to: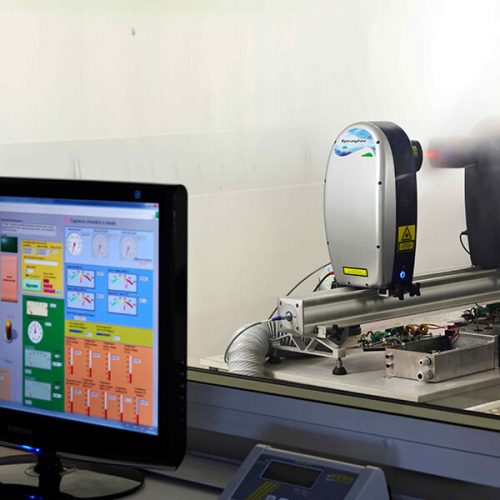 In also forming partnerships with universities and research centres, our internal laboratory benefits from the know-how and knowledge of key players in their fields. Thanks to these collaborations, the products and services we develop have an edge over the market.
Our continuous innovation approach has been recognized and encouraged by multiple awards. We are proud to showcase our know-how to the benefit of well-being and the environment.
A major R&D investment, a united team that encourages the expression of individual talents and sustainable partnerships today allows the ARFITEC Group to offer its clients innovative technologies and services equal to their requirements.
EXAMPLES OF PROJECTS CONDUCTED BY OUR R&D CENTRE
Project aims: speed up sales of fresh produce in food stores while reducing breakage and stock shortages and improving the experience for clients and consumers
The project: aware of the digital challenge to be overcome by our clients, we worked in close collaboration with large distribution groups, constantly seeking to implement a new consumer and client experience based on NICT: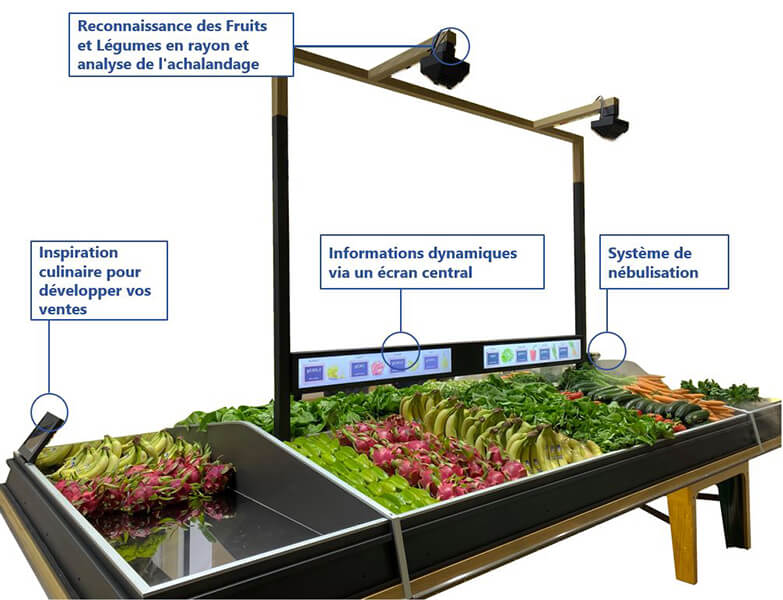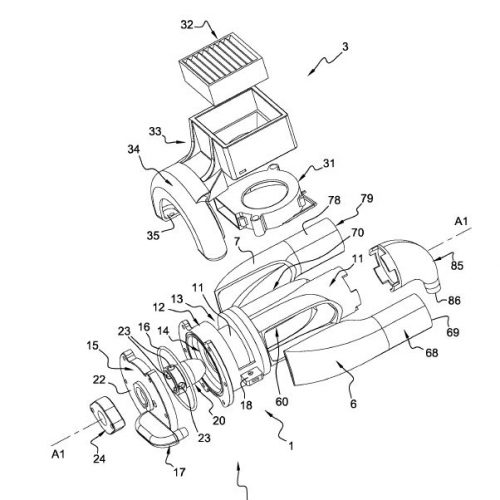 COOLING IN THE AUTOMOBILE FIELD
Project aims: humidify, cool and purify the air and render it pleasant to breathe inside vehicle passenger compartments.
The project: the ARFITEC R&D teams worked with the VALEO team to design a small-scale device, capable of generating a mist of micro-droplets from a liquid, such as water, in the aim of cooling the atmosphere.
Click here to find out more about this project.
Patent number: FR3070880 A1
Patent name: device for generating droplets from a liquid including improved ventilation methods, and its implementation process.
Project aims: reduce the machine volume while protecting the environment, being able to meet market requirements and integrate our generators in the factory, chiller cabinets or other small volume areas.
The project: within the framework of our CSR approach, our R&D team worked on a machine that is kinder to the environment and can best meet client needs. The team thus developed a much more compact and eco-designed nebulizer called NEBULECO.
The production extraction phase represents 8% of the global impact. The eco-design allowed us to change from 9.3 kg for a classic nebulizer in Stainless Steel, to 3.3 kg for the Nebuleco.
The use phase represents approximately 75% of the global impact. Competitor machines on the market are around 100 Wh/l, i.e. a difference of 67% compared to the Nebuleco machine.
Maintenance on the machines represents 17% of the global impact. With the increase in reliability and a remote management system, the mileage covered by technicians to intervene on client sites is reduced.
Patent number: FR3023735
Patent name: compact nebulizer to cool the air